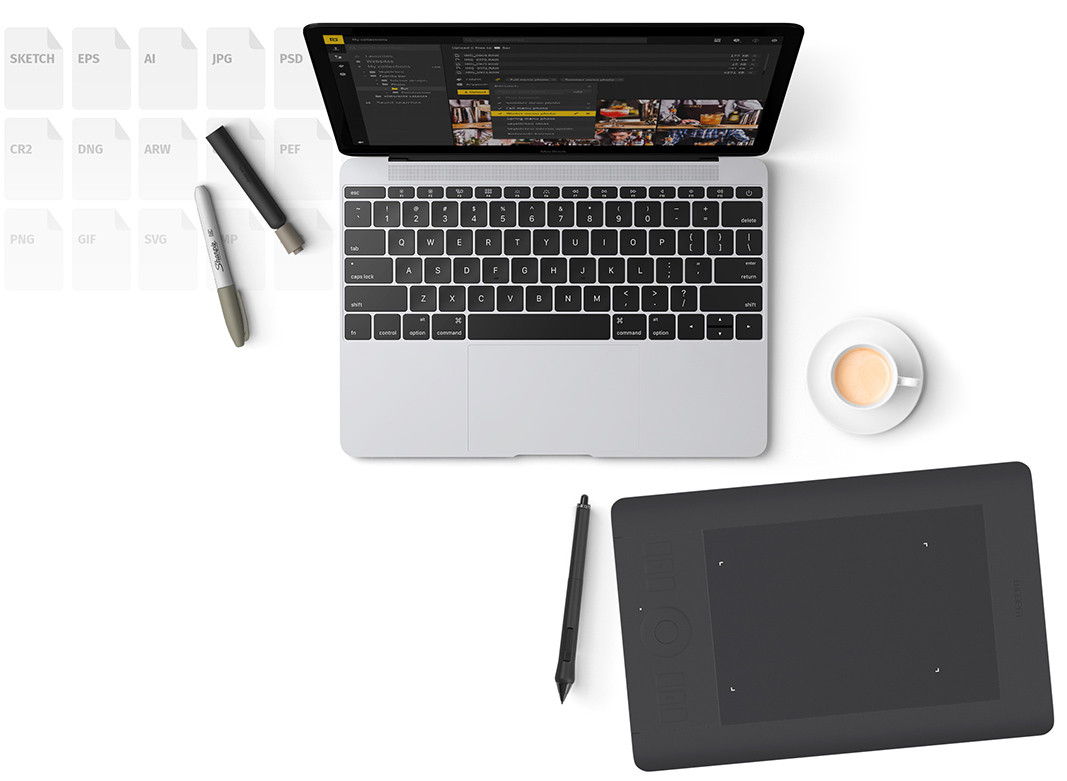 Simple version control system
for design that works
Keep history, control changes,
sync with the team
Pics.io helps a team to manage design changes over time
Keep the whole team in sync
Each design file in pics.io accompanied with all history of the changes. It's really easy to get who, when and why changed a file. That helps to keep all the team on the same page.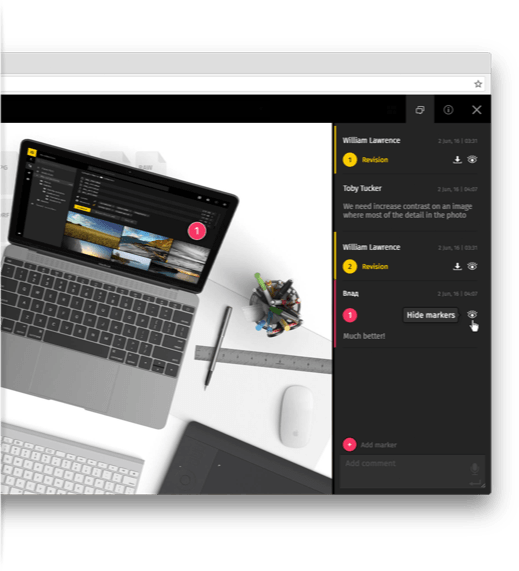 Instantly update your team about latest changes
When you or your colleague changed a design file pics.io will automatically notify your team about the change. Each teammate may configure the most suitable communication channel - email, browser notifications or even our Slack bot.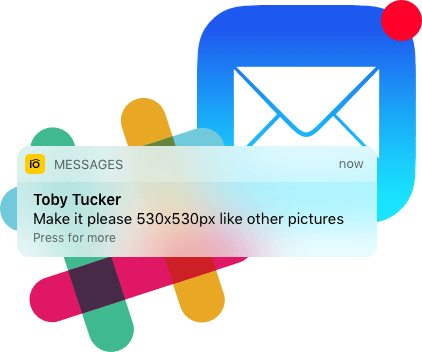 Visually track the changes
Our visual diff tool allows to load two versions and visually check the difference between them. That allows to easily report design changes, dramatically reduces number of back-and-forth miscommunication loops.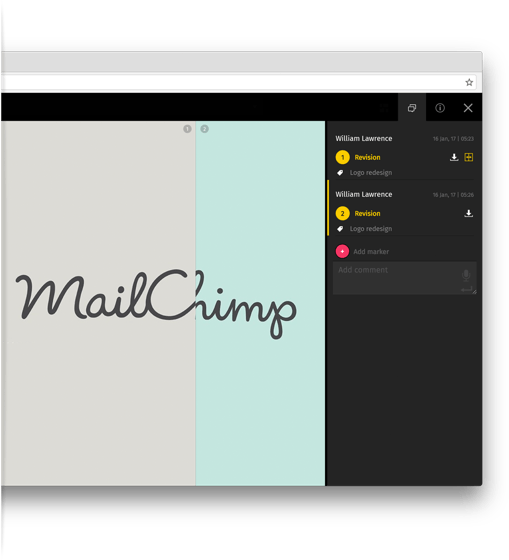 Improve understanding of a change
Pics.io check-in labels allow to add descriptive comments for each change. Now you don't need to tell all the team what was the intention of 'that button color change'. Integrations to GitHub issues and Asana tasks are coming soon.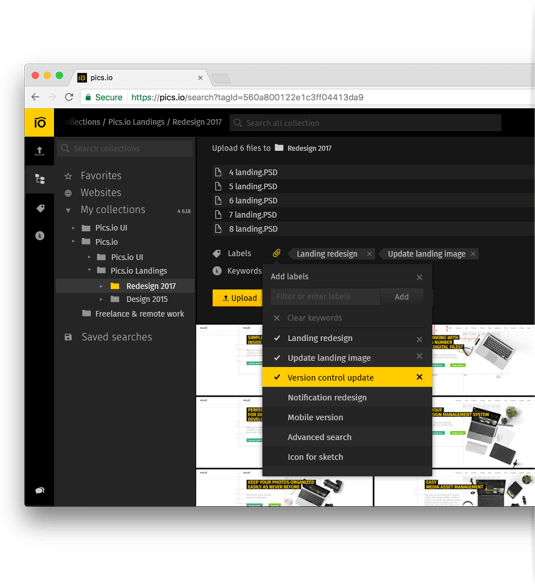 Get feedback instantly
Ultimate activity panel allows not just track versions, your colleagues can send you their comments right there. Moreover, they may specify areas of interest using visual markers. You may get the comments right to your email, as web push notifications or into Slack chat.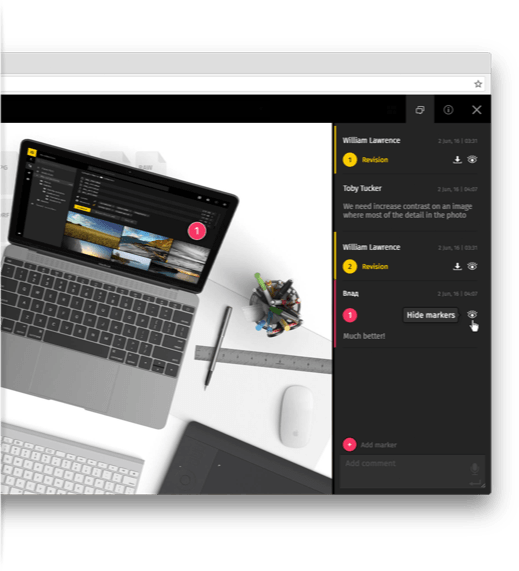 Whether you're a Mac or a Windows, PSD or
Sketch
, Chrome or Firefox - we work with all.
Make your workflow super efficient, software developers are using version control systems for years - now you can too.