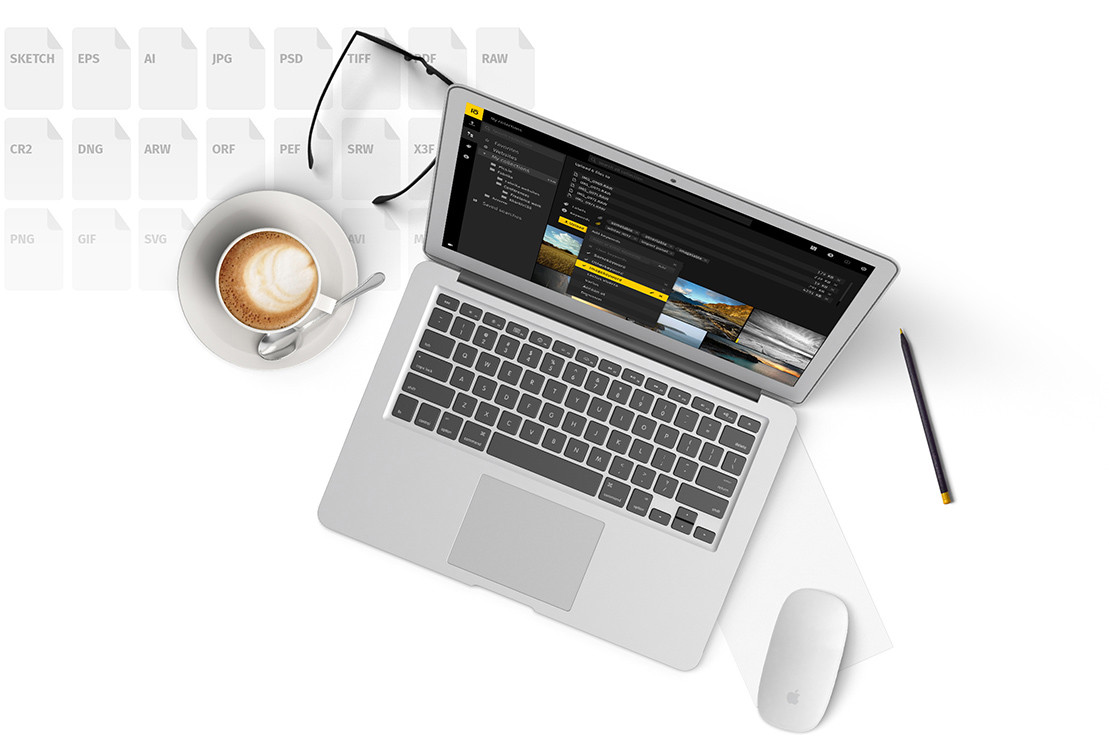 The choice of digital teams
around the world
Efficient and customizable platform for digital assets management
What is DAM?
Digital asset management (DAM) solutions or systems allow to keep, organize, retrieve and use different media assets in a way that is customized to each company's unique needs and workflow. Digital assets include everything from pictures, photos drawings, mockups, videos, audio recordings, etc.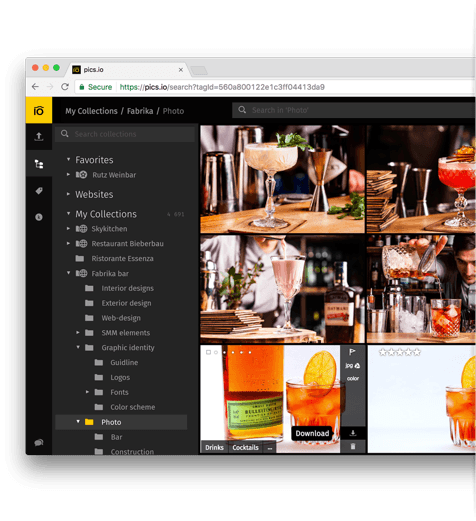 Manage Digital assets online
Historically DAM tools were inhouse solutions deployed on servers inside the local network. This used to be the only solution for companies faced with big libraries of assets and slow outgoing Internet connection. Today, due to improved connectivity and affordable cloud storage, we can move project management online and save managers time and money through increased productivity. It is now a standard to move processes like accounting, Customer Relationship Management, Sales or Data Storage into cloud-based platforms in order to eliminate overhead costs associated with in-house solutions. We created Pics.io in order to bring this web-based efficiency to freelancers and design teams and help them increase profitability through simplified files management.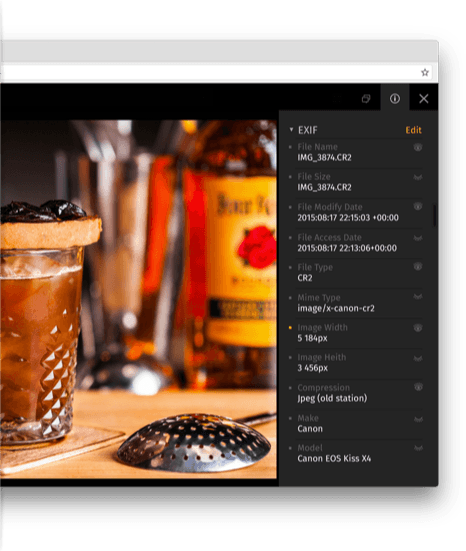 Organize your media library
The Digital Asset management from Pics.io allows you organize access to your photos, videos, drawings and other digital files in simple and efficient way. With pics.io you can create your own collections to share with colleagues. Our DAM is Hosted in the Cloud, collections are accessible at all times anywhere through Internet. The service is ideal as digital asset management for photographers that allows to put the whole library into the cloud and get rid from backup hassle, organize access for clients with personalized websites, colleagues, friends and family. Digital asset management for photography is not a challenge anymore. If you have a group of photographers working together there's no better choice then pics.io today.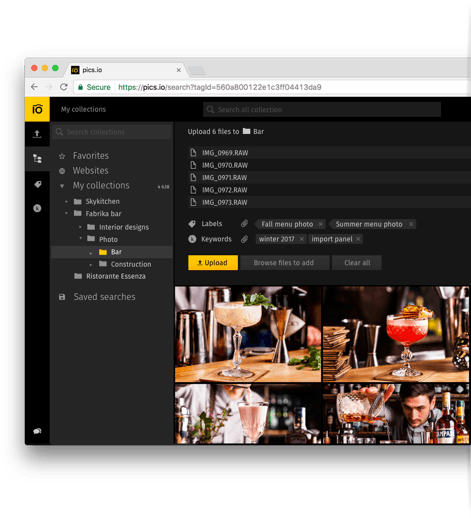 The Benefits For Your Company
1. Efficient management of media files. Save time and resources.

2. Easily sharing work with clients and collaborating within the organizations.

3. Centralize all your project management decisions in one place.

4. Easily change size of your team. Pics.io allows to add or remove teammates in a seconds with no harm to your budget.

5. Start working in a minutes. Since pics.io is a cloud based solution it's possible to start working with the system in a few minutes, without expensive servers, timely deployment and trainings. Additionally you will get all the system updates overnight with no cost to you.