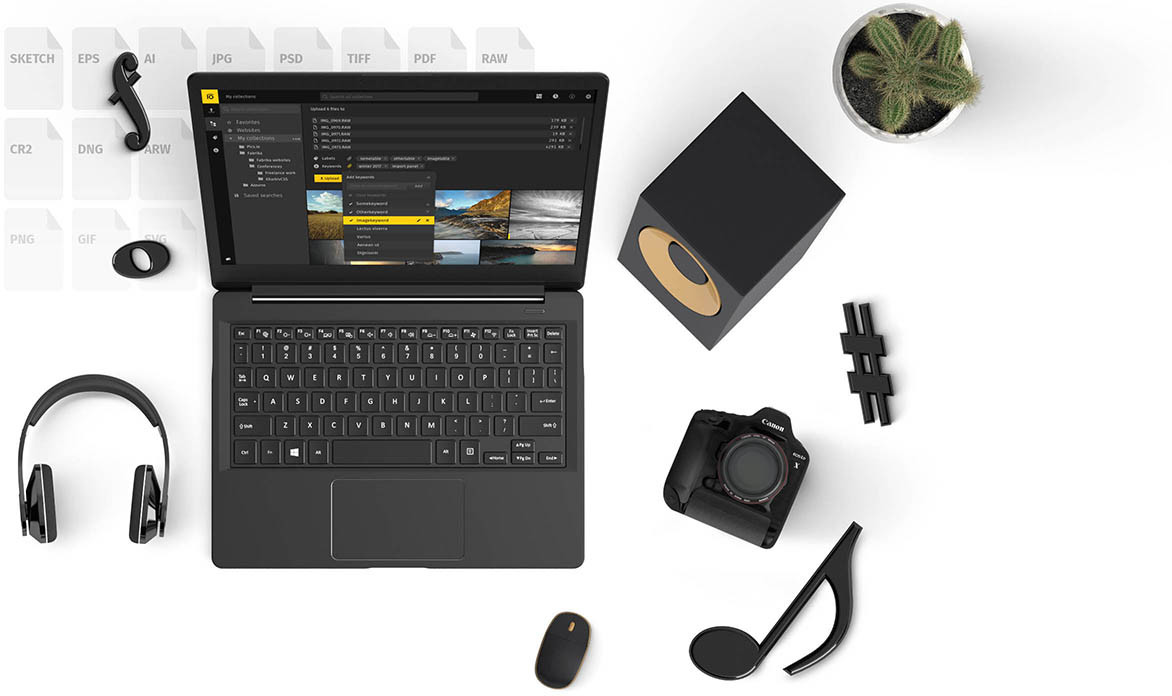 media assets
management
Focuses on working with audio, video and other media content. Pics.io is a wide-purpose modern platform that contains all the features required for advanced media content management
Easily manage your
media files
Our modern Digital Media Asset Management system allows centralize management of your product images, purchased stock, videos, design, audio and other files. Pics.io helps companies around the world to learn how to manage their media assets with technology that enables to:
- navigate files with custom filters
- share designs online within the whole organization
- simplify collaboration with external freelancers and clients
With pics.io you will be able to keep your most valuable content in order, effectively navigate it, easily share with the whole organization, certain departments, external freelancers and clients.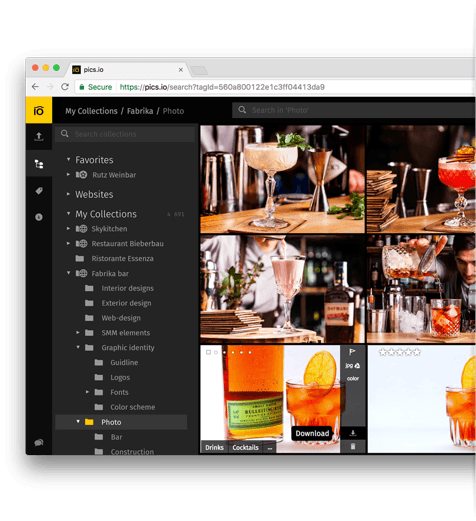 Find important
file in seconds
Every media file you need should be found in seconds, not hours. You no longer have to remember the name of the file in order to locate it. With Pics.io you can set your own filters based on keywords, descriptions, custom metadata, client name, project, account manager or copyright information. Pics.io reads metadata from all major media formats and is fully IPTC compliant.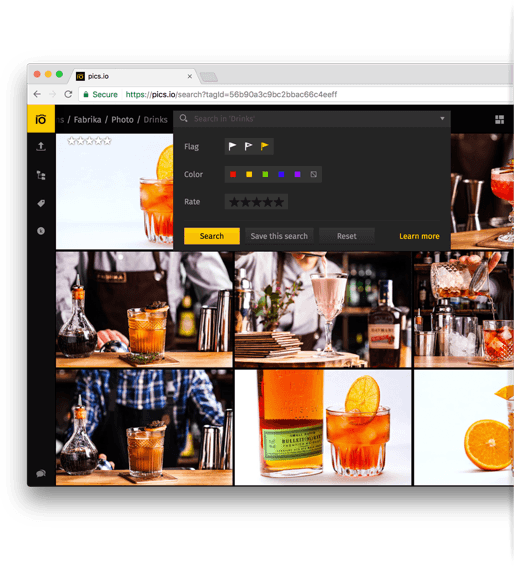 Cost-effective and
simple to use
Pics.io is built on top of Google Drive, to keep all your assets safe in one place. It also allows you to get unlimited storage space for your company for affordable pricing per month/year - contact us
here
if you would like to know more about the unlimited storage option.
Our system uses Google Drive as a storage for your assets, that allows to get unlimited space that costs almost nothing. Drop us an e-mail if you want to know more about unlimited storage option.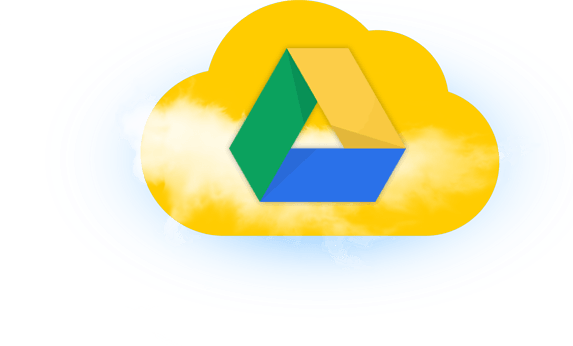 Collaborate profitably
To manage your assets effectively we've built a number of features that enable your team to collaborate on projects inside a shared library. Review and feedback designs, comment on new iterations and get notified about all changes in the system. Our DAM works great with any project management software you use.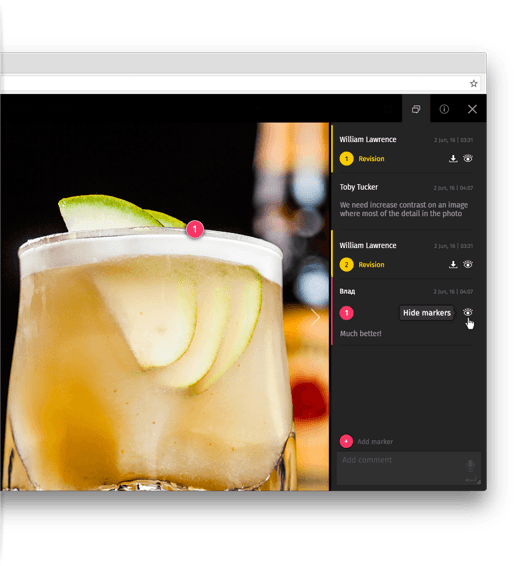 Find necessary assets in a fraction of a minute, never miss updates from your design team, effectively distribute marketing collateral within organization and with external partners
Get instant updates from your colleagues and customers, show your work to anyone in a few clicks, keep all your source files in one place with unified access from wherever you are.
Eliminate repetitive stock purchases, streamline your agency teamwork letting everyone work with latest versions of media assets, build better client relations with the help of client portals.
Easily distribute latest versions of your branding materials over your network, instantly update all your partners with new materials.
Ready to enhance your productivity?