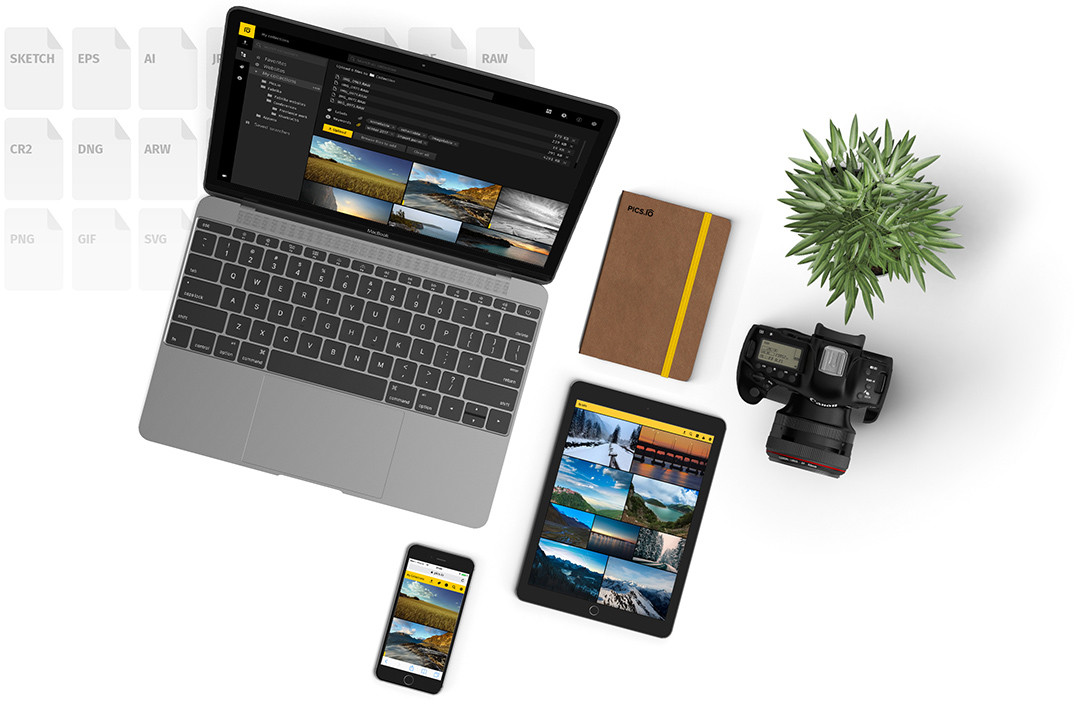 Simplify workflow
inside your company
Keep all brand files and
communication in one place
Solution for any size team
Digital assets are the value of your business, but as you scale, it gets harder to organise them. Atlassian, IBM or Salesforce understood this long ago and already use systems that help them stay efficient with exponential growth. Pics.io allows businesses like yours to do the same and increase productivity with an optimised media library.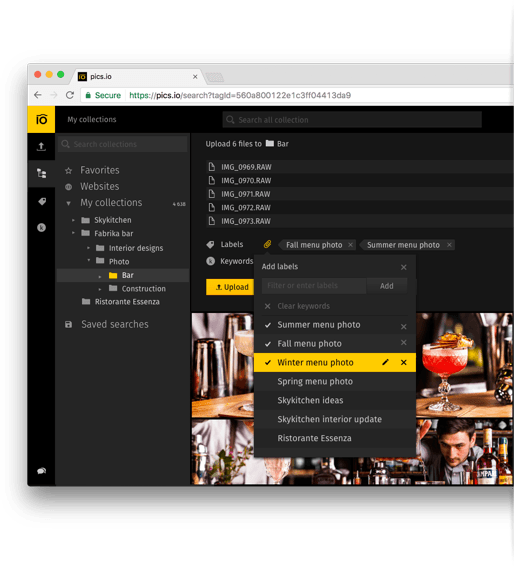 Team in sync
Someone shared an updated graphic design? A new comment was just added? Whether you are a designer, developer or a PM, we want to help you stay on top of your project's progress with instant updates, delivered the way you like. Choose between desktop notifications, email or even Slack bot messages and communicate faster.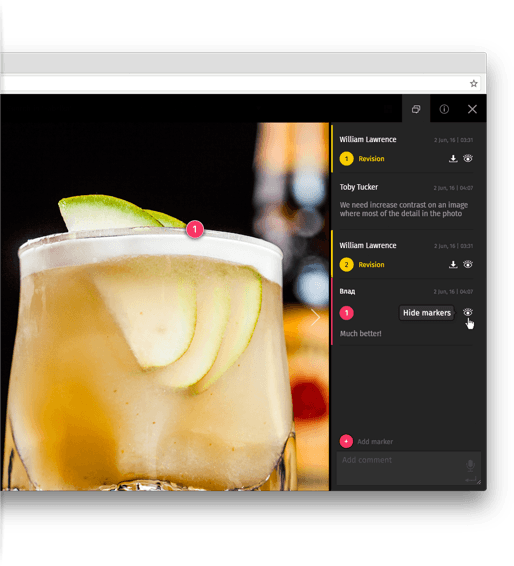 Version control
Pics.io saves all revisions of your design file and allows to download any of the versions anytime. Compare versions of images with our intuitive visual difference tool to get what was changed.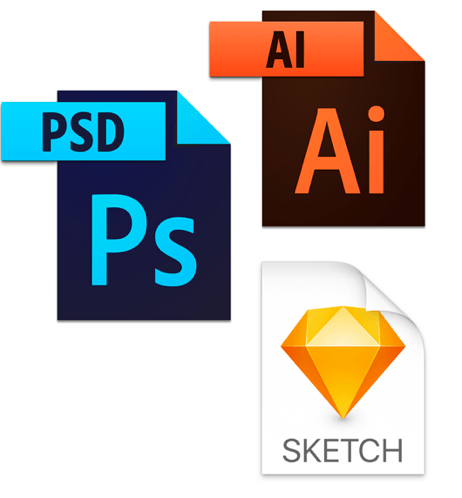 Keep all assets in one place
We support all major file types, including PSD,
Sketch
, Illustrator, TTF, video, audio and even raw files.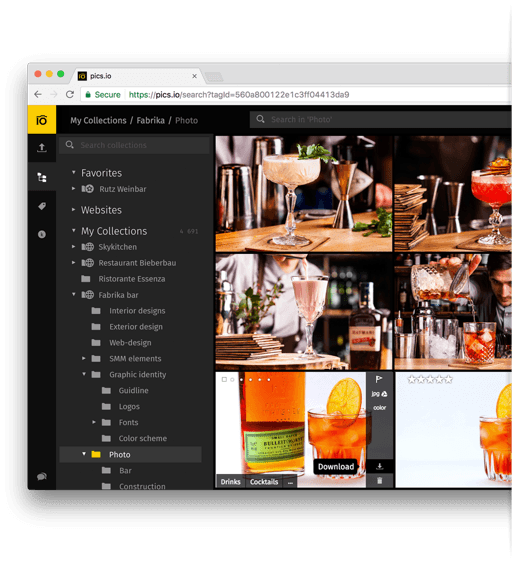 Reduce digital assets management budget
Pics.io allows to save about 90% of DAM budget. That is possible because we help you to better utilize resources already purchased by your company, like Google Drive space. As well we're heavily utilizing the latest technologies that helps us to make the solution more robust, lightweight and therefore more cost effective.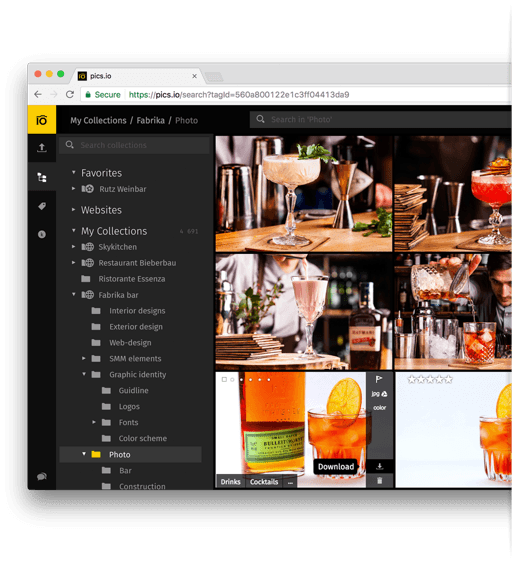 See what we can do for your Team