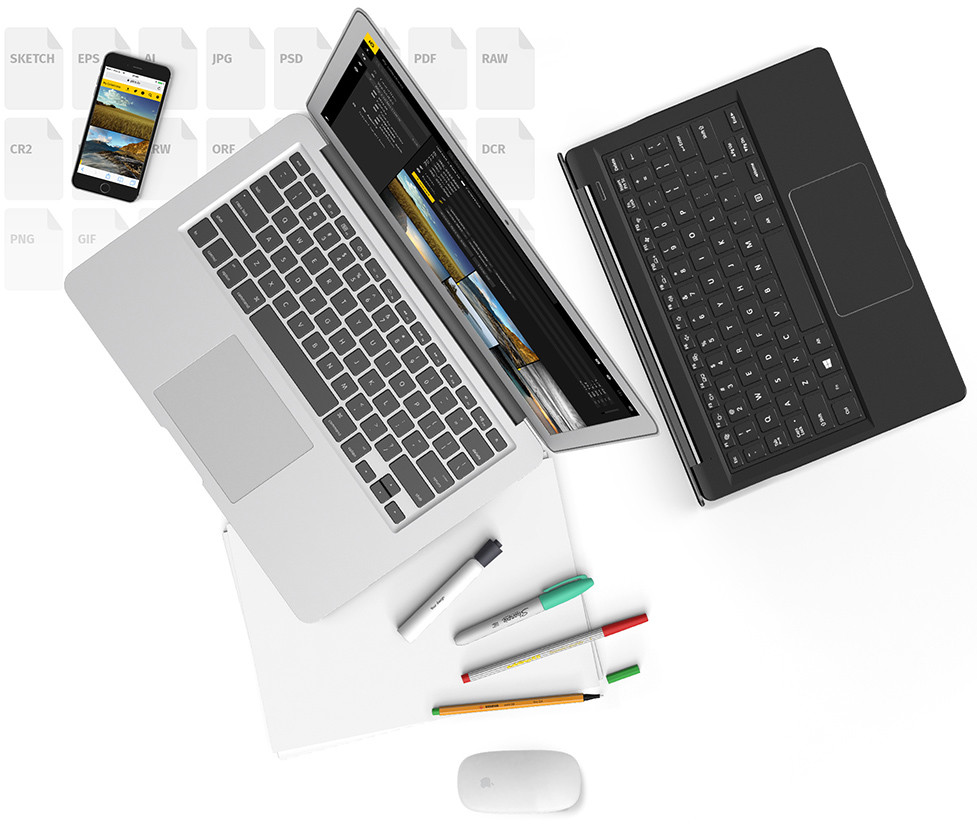 COLLABORATIVE PLATFORM
FOR YOUR TEAM
Keep all designs, necessary assets and developers communication in one place
Streamlined project documentation
Digital assets form the value of every software company but left unmanaged - they can be a source of extra costs. Companies like Atlassian, IBM or Salesforce knew this and based their success on efficient digital assets management. Pics.io enables businesses llike yours achieve the same efficiency and prepare your team for growth through centralised communication and support for all major file types, including PSD,
Sketch
, Illustrator, TTF, video, audio and even raw files.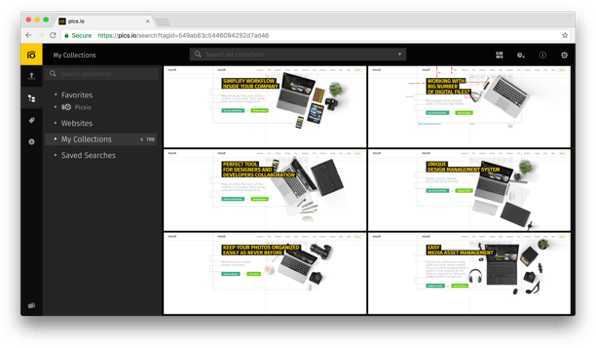 Real-time notifications
Through Pics.io, project members stay notified about all changes and updates of files in the team's media assets library. Be it a comment from the UX designer or a new suggestion from the client, users can choose the way they would like to be notified - whether it is desktop message, email or Slack bot.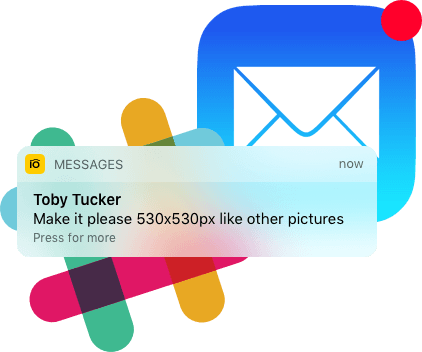 Internal workflow consistency
One of the top reasons for delays in software development is a non-standardised internal communication and time-wasting caused by follow-up meetings. To prevent this, Pics.io comes with the entire timeline of the revision history of any file, with an easy option to download the desired version. Additionally, each file requires a descriptive label where designers can communicate new changes with the developers.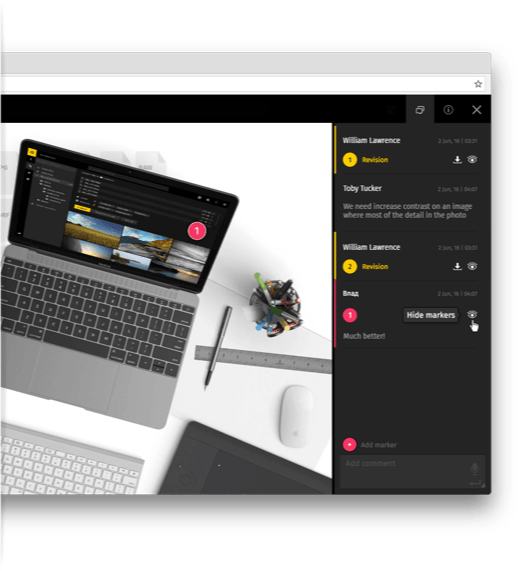 Visual Change Tracking
Sometimes changes in a design are slight, but significant - that's how exceptional design stands out. However, for non-designers, it can take a lot of effort to find these differences and stall the implementation of feedback. We've equipped Pics.io with a visual tool that makes it easy for anyone to spot differences between two file versions and speed up decision making.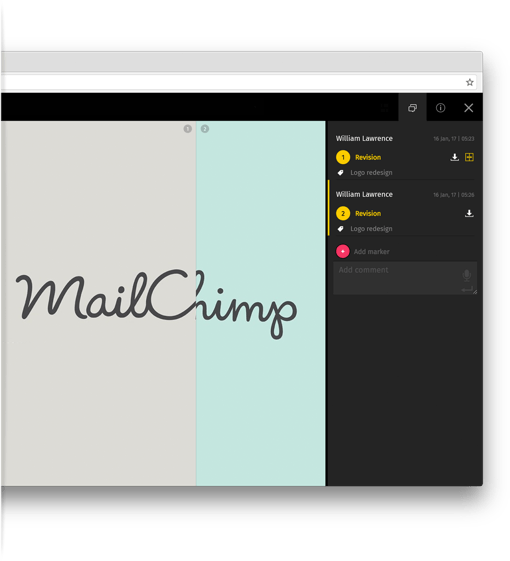 New way to co-design
One of our most innovative features is a git-like branching model for designers, inspired by gitlib which has long been a standard for software developers. Using custom labels, your design team can now easily justify changes before they are implemented and encourage feedback early on.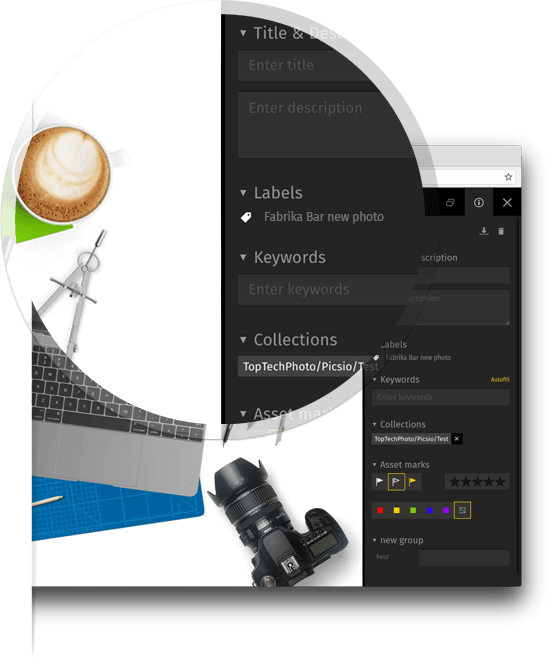 Don't get locked in
As much as we believe in our solutions, we want you to keep the freedom to make the best asset decisions for your company, at any time. This is why we built Pics.io on top of Google Drive, so that we don't get to keep your files - just organise them for you. If you decide that it's not the right solution, your files will stay in the Drive - just where they always were.
GET STARTED TODAY
Find the
right plan
for your company or try it for free.