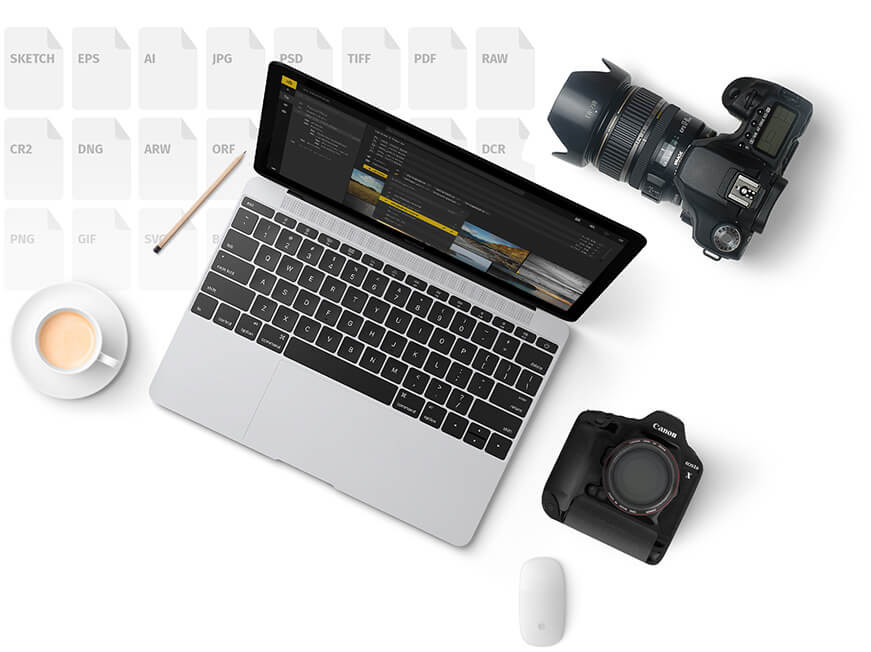 Professional tool for managing
your photo library
Organize, manage and track your workflow
Create personalized websites
Send your work through unique customized websites. We'll make sure that your clients will see it the same way on any device and brand it with your custom domain name and built in Google Analytics.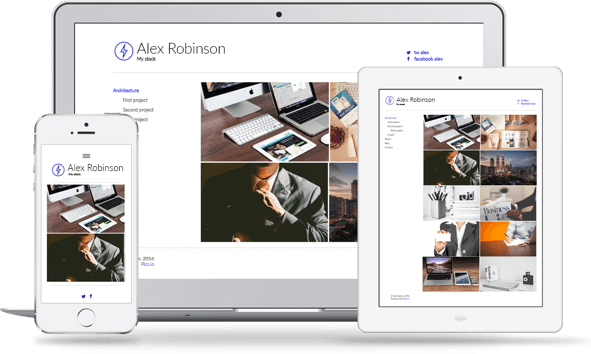 Proof your shoots faster than ever
Pics.io allows to send a photo shooting to your customers for proofing in real time. Just send them a shareable link to the collection and track their comments, preferences and requests immediately within your Google Drive.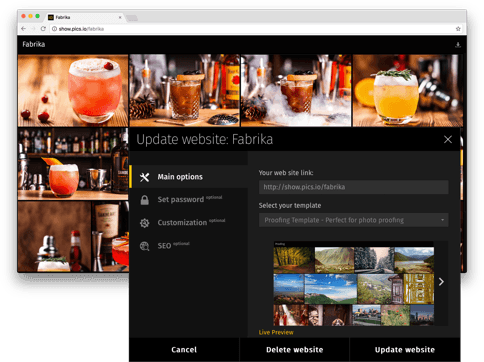 Add a spare pair of hands when busy
When you're locked up in multiple projects, extra help with simple tasks like retouching or adding descriptions can get you a long way. We'll make it easier to share your photo library with your retouchers, assistants or editors to make things happen faster.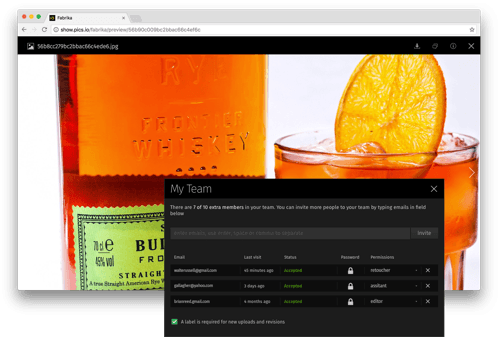 Organize your photos flexibly
Not sure how to organize your growing media library? We think this can be quick and easy. Pics.io will help you to import all your EXIF data from file into the application and leave you to simply add any new metadata or keywords - and make them easy to track!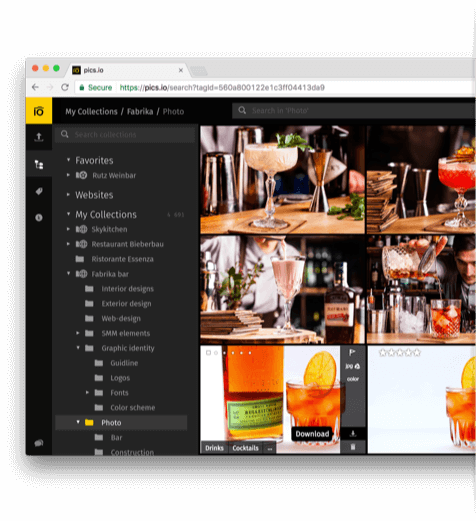 RAW and CR2
We support most widespread file formats from jpg up to RAW and cr2. Photoshopping a lot? It's covered - pics.io allows to work with Photoshop files.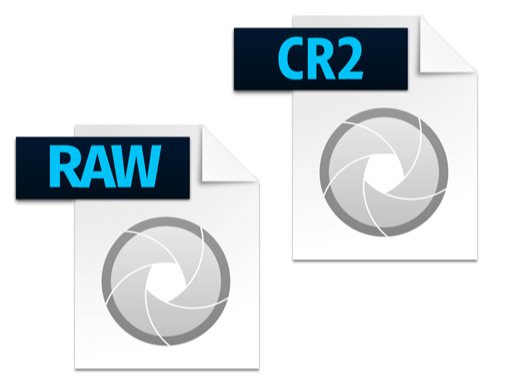 Get more value from your Drive
Pics.io is a smart layer for your Google Drive storage. We developed it in collaboration with photographers and designers to personalise this most affordable and robust cloud infrastructure to the needs of digital creatives around the world.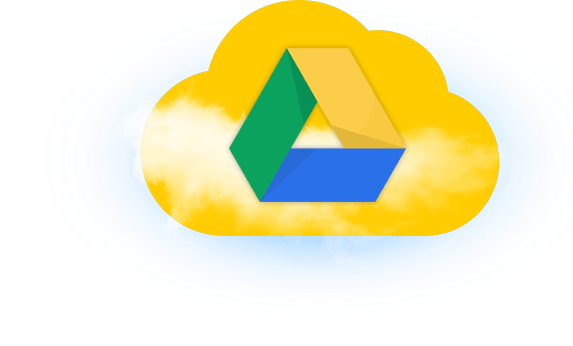 Use a platform that helps your work stand out.
Try out now. Free for 30 days.